In a series of blogs Hennie Jansen, partner and CCO at Channext, takes you along his personal journey in channel. From a reseller's and a vendor's perspective to owning a marketing agency for 15 years in which he worked a lot with distributors and resellers. Jansen witnessed a revolution of how the companies run channel marketing and sales, resulting in the emergence of a new era: Channel 4.0. 
During the second phase of his career, Channext CCO Hennie Jansen experienced changing dimensions within the AV and personal computer markets. 
I remember when the Siemens Group in the Netherlands hired me as a Business Developer to change a direct sales model into a channel structure. We supplied products, systems and services in the areas of PCs, and AV products.
They had no idea how to set this up. I was able to implement this quite fast because of my strong network and broad market experience. The results of a reseller career at MicroWarehouse. Which was one of the largest and longest established direct resellers of branded IT products and services.
Obviously, the goal was to move the biggest part of our audio and pc sales to business partners. And when we started, it was an easy execution to find partners who wanted to sell our products. Basically, it was a piece of cake, since everyone was interested. Siemens had a market share of, I believe, 87% and everybody wanted to do business with them.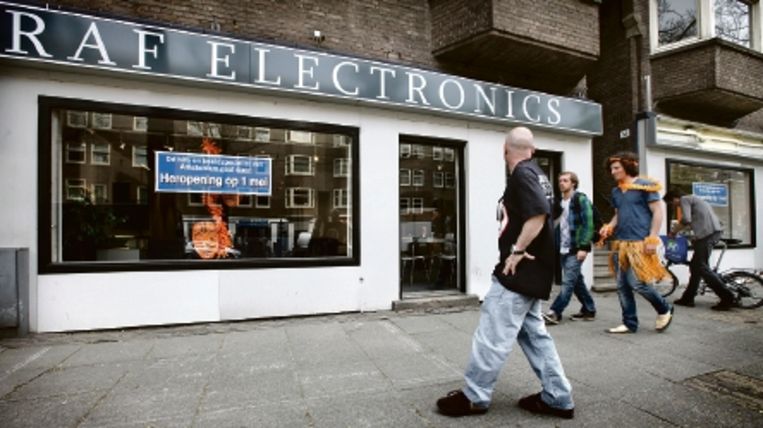 RAF Electronics, one of the resellers at that time
Resellers gain influence
But it was a complication at the same time. There were some significant differences, so what we did was look for the reseller with the highest turnover and made him our most important partner. The stance at that time was pretty much 'thou shalt'. As a vendor, we had the power and the highest market share and business partners basically had to do what we thought was right.
The marketing support was pretty basic. A business partner organized a local event and asked us for some marketing assets. So we sent them umbrellas or golf balls on which we put a Siemens logo and that was how we supported them. The market simply had an enormous demand and we were able to meet that. 
During that period I came across many partner programs and wondered how it was possible that vendors put so much pressure on their business partners. They didn't accept this position and saw some cracks emerging. In general, high volumes didn't necessarily determine partner quality. Giving away high discounts came at the expense of specialized resellers. In addition, prices became more transparent, leading to arguments between partners and us as a vendor. We needed to offer protection and in that time, business partners felt the need to differentiate. 
Siemens launched five or six partner programs that provided members with certain benefits. The list of requirements was as long as the one with benefits Which was quite special.
The programs consisted of the following elements:
Margin

Marketing support

Joint campaigns

Joint events such as the ICT & Networking Event (TINE)

Branded assets

Free technical training

Discount on different product groups

Exclusivity (e.g. more sales, bigger servers)

The TINE
Depending on the level of your partnership (gold, silver, bronze), we decided what margins you we're allowed to put on the products. Marketing support evolved to tailor-made campaigns, attending/organizing a lot of sales events, and of course, distributing the good old merchandise. These programs were considered groundbreaking, so I was asked to set these up for other offices around the world like Brazil and the UK. 
You could tell that in the course of time when I started my own marketing agency (2005), the market started to change. Internet was growing up and companies started to offer software that made the impossible possible (at least, that was how we conceived it). Differentiation was so high that there was a need to keep track of it in systems. That change was been driven by new technologies, software such as Salesforce or Siebel in which CRM data was captured, to keep track of end-users.
Those technologies were the foundation of a whole new phase: 3.0.